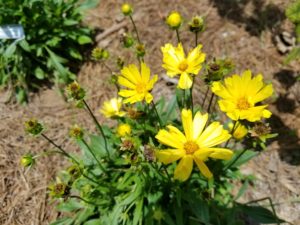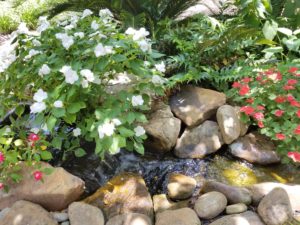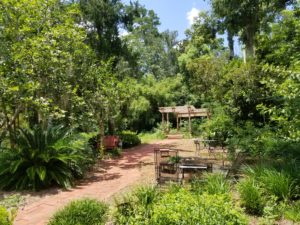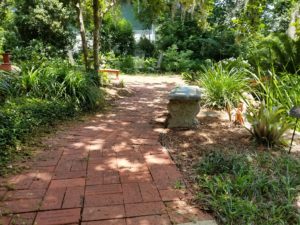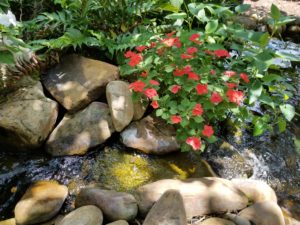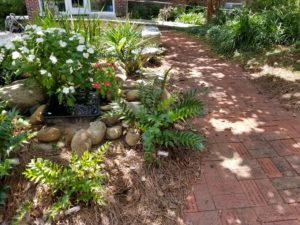 Lee's Place gardens are a place of respite and beauty. They feature a koi pond, wooden gazebo with swing, and beautiful brick pathway. Engraved bricks can be purchased to honor or remember someone special.
Volunteers from the Tallahassee Garden Club, local churches, community members, businesses, and our board members help to maintain the gardens. The koi pond is maintained by donation from Aquafeatures.
Stop by and visit and enjoy a quiet moment in the middle of the city.
To order a brick for your loved one, office, group, or to remember an occasion, click here for Brick Order Form.