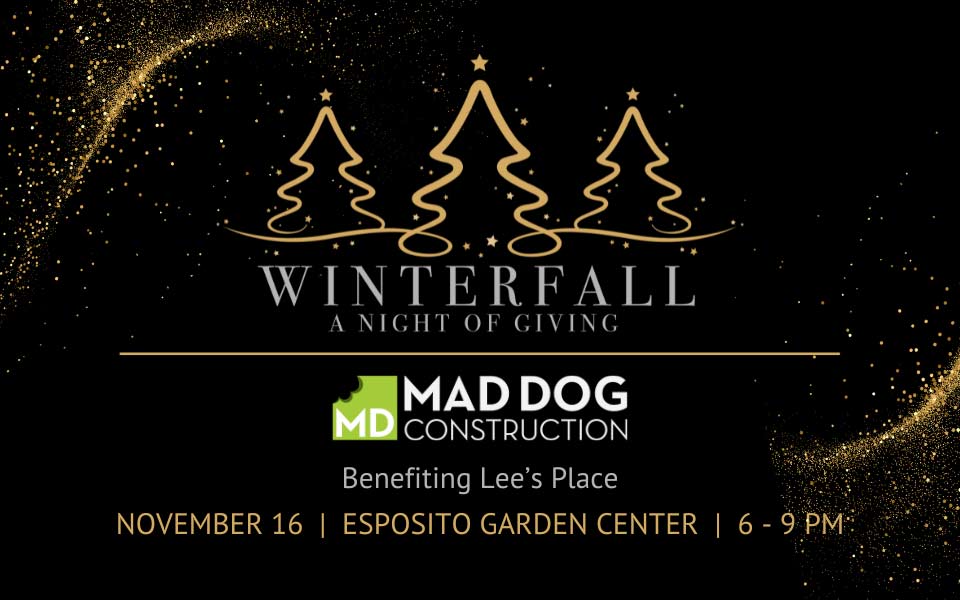 What is WINTERFALL?
WINTERFALL is a premier social event primed for the launch of the holiday season in
Tallahassee. Led by a team of community volunteers, funds raised through WINTERFALL
directly benefit children and adults served by Lee's Place Services across the Big Bend
Region.
Held in the beautiful gardens at Esposito's, this winter wonderland setting features our
Capital City's best food & wine, entertainment by Tobacco Rd Band, a live auction and
much more! The holiday season and its offerings will bring the sights, sounds & smells
that evoke memories of family, fun and the traditions we all love this time of year. You
will not want to miss this festive affair!
When and Where Is WINTERFALL?
Date: Thursday | November 16 | 2023
Time: 6:00 – 9:00PM
Venue: Esposito Garden Center
Address:
2743 Capital Circle NE
Tallahassee, Florida 32308
Why WINTERFALL?
We believe in a better world for children and families.
Together, we can be catalysts for change.
Founded in 2000 by Dr. Brenda Rabalais in memory of her son, Lee, who died at age 14 from
bone cancer, Lee's Place services address the broad spectrum of grief, loss, and trauma.
Examples include; divorce, abandonment (foster care, adoption, service families). abuse,
suicide, homicide, crime, loss of functionality, loss of home or job, long-term illnesses, other
life transitions. as well as death. We serve everyone 4 years of age and up.
Following that life changing experience, the idea and passion to honor Lee and to help
others in our community was born. Already a therapist, Dr. Rabalais created a center
where people can receive quality, licensed, therapeutic services in a warm and nurturing
environment
For more information about WINTERFALL please visit winterfallevent.com.
Lee's Place is a nonprofit 501(c)3 organization (EIN 59-3685124)
We are no longer taking ticket sales from our website. All ticket sales for WinterFall can be purchased at the event on Thursday, November 16th @ 6:00pm at Espositos